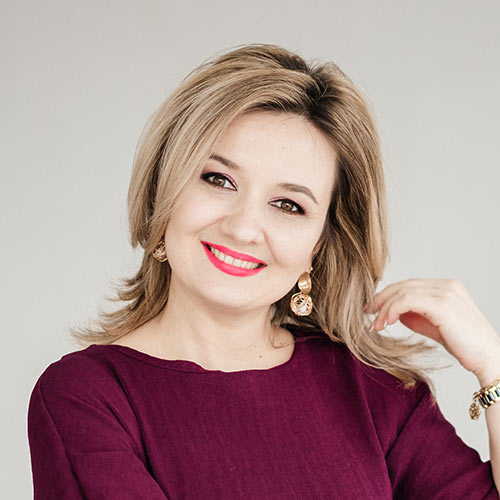 Valentyna Bukovska
Psychotherapist, Psychologist
I have extensive experience in conducting individual sessions and training, working with various categories of clients, including corporate, military personnel, and victims of war in Ukraine (from 2014 to the present). Additionally, I work with families and individual clients.
I am a member of the following professional organizations:
British Emotionally Focused Therapy Centre
European Society for Traumatic Stress Studies
Ukrainian Association of Emotionally Focused Therapy
Ukrainian Association of Specialists in Overcoming Traumatic Events
I can provide assistance with the following:
Personal problems
Family psychotherapy and relationship problems
Crises and recovery from psychotraumatic situations
Fears and anxieties
Apathy and depression
Experiencing negative emotions and feelings
Difficulties in communication with other people
Child-parent relations
Self-esteem problems
Intrusive thoughts
Despair and feelings of powerlessness
I aim to help you effectively solve your existing problems and gain inner strength and harmony. Together, we can overcome these problems in a way that is convenient for you, whether it be through individual sessions or family/couple consultations.
I am proficient in English and Ukrainian, and I also offer services in Russian for Russian-speaking individuals from European countries such as Lithuania, Latvia, and Moldova.